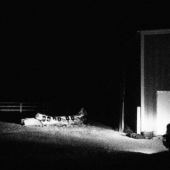 Cloud Nothings
Last Building Burning
Label: Wichita
Genre: Rock / Pop
Availability
LP + MP3 COUPON €27.99

Dispatched within 5-10 working days
Cleveland, OH's Cloud Nothings return with their loudest
record to date, Undeniably one of the finest and most
captivating live acts on the face of the planet, this record
goes further towards capturing that power and intensity
than any of their previous releases.

The album was produced by a legend of heavy music,
Randall Dunn (Sunn0))), Earth, Oren Ambarchi, Marissa
Nadler, Black Mountain etc) at Sonic Ranch in El Paso, TX.

Weighing in at just over thirty minutes it's a singular listen
that reflects the band's live tenacity - one that sees them
surge through the tracks at a speed hitherto unseen on
previous outings - the perfect antidote to 2017's Life
Without Sound.