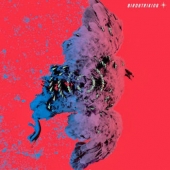 Birdstriking
Birdstriking
Label: A Recordings
Genre: Rock / Pop
Availability
LP x2 180gr €24.99

Out of Stock
Other Formats
Birdstriking and the other bands coming out of China right now are enthusiastic to explore and find out what's their own music. And so that's a new energy in the same way that rock 'n' roll was new—young people finding their youth culture and expression," says A Recordings founder and Brian Jonestown Massacre frontman Anton Newcombe. Like Joy Division forming at a Sex Pistols gig a couple of generations before, Birdstriking was born when guitarist He Fan and drummer Wang Xinjiu met at a Carsick Cars show at Beijing's legendary, now-shuttered rock club D-22.</p>
<p>From Birdstriking's first time on that same stage in 2009, the band quickly established itself on the Beijing indie rock scene, becoming one of the leaders of a new generation of rockers born after 1990, growing when China was fully open to the West and now as likely to cite as influences homegrown talent like Carsick Cars and P.K. 14 as imported music like Nirvana and Joy Division. Birdstriking's relentless live shows masterfully blend tuneful hooks, calculated psych-noise meltdowns, precision rhythmic structure, and brash lyrical frankness. He Fan's impassioned wails are youthful and politically angled, as on "Monkey Snake", when he chokes out, "You can control the media, but you can't control my mind." In fact, the band's charged lyrics mean their debut album, released in 2012 on local label Maybe Mars and produced by P.K. 14's Yang Haisong, was never officially distributed in China.
<p>In 2011, CNN named Birdstriking one of the best young bands in China, and last year the band opened for the Brian Jonestown Massacre in the UK and headlined Hong Kong's Clockenflap festival.