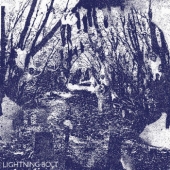 Lightning Bolt
Fantasy Empire
Label: Thrill Jockey
Genre: Post Rock / Avant Rock
Availability
CD Digi / Cardboard €16.99

Dispatched within 5-10 working days
• Over the course of their two-decade existence, Lightning Bolt have revolutionized underground rock in immeasurable ways. The duo broke the barrier between stage and audience by setting themselves up on the floor in the midst of the crowd. Their momentous live performances and the mania they inspired paved the way for similar tactics used by Dan Deacon and literally hundreds of others. Similarly, the band's recordings have always been chaotic, roaring, blown out documents that sound like they could destroy even the toughest set of speakers.
• 'Fantasy Empire' is Lightning Bolt's first album for Thrill Jockey and was recorded at Machines with Magnets (Battles, The Body). It is their first album to be recorded in a proper studio.
• Throughout their 20 year history Lightning Bolt have toured the world, performing at Coachella, ATP Festivals, Pitchfork Music Festival, Austin Psych Fest and FYF Fest to name a few.
• Lightning Bolt will tour extensively throughout 2015.
• CD version in 4 panel mini-LP style gatefold package and fully artworked inner sleeve.
• Deluxe double LP in a heavy duty old-style tip-on gatefold jacket. LPs are pressed on virgin vinyl and housed in artworked inner sleeves with free download coupon.