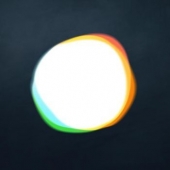 Vessels
Dilate
Label: Bias
Genre: Electronica / Ambient / Experimental
Availability
CD Digi / Cardboard €15.49

Dispatched within 5-10 working days
After four years of incremental musical evolution, Vessels emerge into the light with a brave and brilliant new sound, masterfully fusing the widescreen builds and elegant breakdowns of their previous work with altogether more physical electronic rhythms. With their new album Dilate, Vessels are firmly focused on the euphoria of the dancefloor.
"It now looks like it was always going to happen," says the band's Peter Wright. "If I think about all the countless festivals we've played and visited together as a band over the years, we'd all go off through the day to see different acts and experience different things, and then we'd reconvene later in the night at some form of dance music or another. We all listen to radically different music a lot of the time, but techno is still where we all converge."
The transformation is complete.