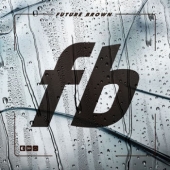 Future Brown
Future Brown
Label: Warp
Genre: Electronica / Ambient / Experimental
Availability
CD Digi / Cardboard €11.99

In Stock
Future Brown is a crew, comprised of producers/artists Daniel Pineda, Asma Maroof, Fatima Al Qadiri and J-Cush.

The supergroup construct their sonic corridors by fitting together intangible obelisks collected through artistic community,
collaboration and global travel. From US regional rap mutations to UK grime, dancehall to reggaeton, Future Brown weave a deep, hallucinatory electronic aesthetic to reveal the innate connections between global street sounds.