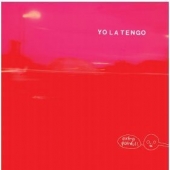 Yo La Tengo
Extra Painful
Label: Matador
Genre: Rock / Pop
Availability
LPx2 +7\" +MP3 COUPON €23.99

Out of Stock
• Yo La Tengo are one of the most beloved and respected bands in America. Their uninterrupted 30-year career is unparalleled in its creative breadth and refusal to rest on laurels. Ira Kaplan, Georgia Hubley and James McNew have enjoyed success entirely on their own terms - playing the world's best concert halls, museums, and dives, dominating critics' lists, doing a Simpsons theme, playing the Velvet Underground in the film 'I Shot Andy Warhol', sharing stages with some of the most important musicians of our time and even creating a holiday tradition onto themselves with their yearly series of Hanukkah shows at Hoboken, New Jersey's legendary club Maxwell's, from which they've donated hundreds of thousands to charity.

• Disc 1 is the original 'Painful' album.

• Disc 2 is titled 'Extra Painful' and features rare and unreleased bonus tracks.