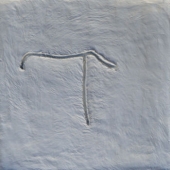 Xylouris White
Goats
Label: Fat Possum
Genre: World Music
Availability
CD Digi / Cardboard €16.99

Dispatched within 5-10 working days
• George Xylouris is a legendary Cretan folk musician, Jim White is an icon of underground music; produced by Guy Picciotto of Fugazi, Goats brings together these varied and inspired personalities to create something undeniably fresh and new.
• George Xylouris was born into a Greek musical family of incomparable stature; his uncle, Nikos Xylouris, is arguably one of the most iconic Greek performers of all time. His father, Antonis Xylouris, better known as Psarandonis, is a world- renowned singer and lyra player who has long pushed against the boundaries of traditional folk and is famous around the world. George grew up playing the lute and spent much of his youth accompanying Psarandonis on many of his most important recordings and performances, going on to lead several ensembles of his own and playing on more than 70 albums.
• Jim White emerged from the Australian post-punk scene to become one of the most beloved and instantly recognizable drummers of today. Best known for his long-running role in Dirty Three, he is a powerful and original player who has flourished in many settings, White has collaborated, toured and recorded with a wide array of brilliant artists over the years, including Cat Power, Will Oldham, PJ Harvey, Nick Cave, Bill Callahan and many more.
• The addition of Guy Picciotto producing was the final piece of the puzzle and this is the beginning of what looks to be an ongoing collaboration and one of the most expressive and personal of either musician's long career. For fans of international folk and world sounds, guitar music, improv and avant garde.