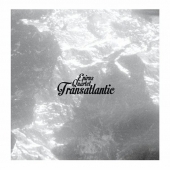 Epirus Quartet
Transatlantic
Label: Fair Weather Friends Records
Genre: Jazz / Avant Garde
Availability
CD Digi / Cardboard €9.99

In Stock
Other Formats
H Fair Weather Friends Records είναι μία νέα ανεξάρτητη δισκογραφική εταιρεία με βάση τη Θεσσαλονίκη και το Λονδίνο, η οποία έχει ως κύριο στόχο την κυκλοφορία ηχογραφημάτων από ένα ευρύ μουσικό φάσμα το οποίο καλύπτει απο Jazz μέχρι Electronica.
Η πρώτη κυκλοφορία έρχεται από τους Epirus Quartet, μiα μουσική κολεκτίβα από το Austin (Texas, USA) με ηπειρώτικη καρδιά. Ο Νικόλας Μπούκλας (Roxy Roca), ο Nate Basinger (Diplomats of Solid Sound), ο Brad houser( Eddie Brickell & New Bohemians) και ο Michael Ingber: αυτοί είναι οι Epirus Quartet.
To Transatlantic είναι ένα διαχρονικό δείγμα cross-over jazz, με ιδιόμορφες afro και ψυχεδελικές επιρροές και έντονες αναφορές στην Ηπειρώτικη μουσική παράδοση. Τον ακατέργαστο ήχο των live sessions ανέλαβε να τιθασεύσει ο βραβευμένος με Grammy, Adrian Quesada (Brownout, Grupo Fantasma, Ocote Soul Sounds, Adrian Younge,Shawn Lee), ο οποίος βρίσκεται στην παραγωγή και τη μίξη και συμμετέχει σαν κιθαρίστας σε δύο κομμάτια.