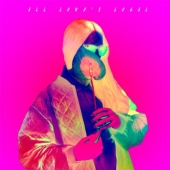 Planningtorock
All Love's Legal
Label: Human Level
Genre: Electro / Electro-Rock
Availability
CD Digi / Cardboard €16.99

In Stock
"On this record, PLANNINGTOROCK boldly fulfils its potential, heads up the charge and doles out the kind of revolutionary anthemics we need right now and in the days to come" - 8/10 > LOUD AND QUIET
For Jam Rostron, the Bolton-born, Berlin-based artist behind the multimedia recording and performance project Planningtorock, All Love's Legal is both an extension of her previous work and a refinement and of its ideas and sonics.
Planningtorock has always incorporated politics into her music, but this is by far her most explicitly political record yet. It follows W, which was released on DFA in 2011, and her 2006 debut album Have It All, as well as Tomorrow, In A Year, her acclaimed collaboration with Mt. Sims and The Knife.
With a refined sonic palette, focused political intent, and a new name – having changed it from Janine to Jam – Planningtorock embarks on an exciting new phase.
Where on W, Planningtorock mapped her political intent onto a canvas of bubbling electronics and instrumentation, on All Love's Legal her themes are embedded in the very fabric of the album, woven into every beat, synth line and string passage. The musical and lyrical aspects of All Love's Legal are equally important, and Planningtorock works towards queering sonics. Her technique of pitching down and processing her magnetic voice into de-genderized tones enables her to confront received ideas of femininity head-on, and that she composed, recorded, played and produced All Love's Legal in its entirety also lays waste to what she describes as a "sickness within society, the genderization of intellect and skill in almost any profession." Though Planningtorock's voice is an extraordinary instrument, it's part of a wider network of disruptive sound. 'Misogyny Drop Dead' may be a house track, but its off-kilter timings mean it's far from straightforward four-to-the-floor music, though its opening chaos settles into a deep groove you can get lost in.
After the W tour came to a close, Planningtorock had something of a creative crisis. She realised she wanted to create music that made her feel inspired and liberated. The outcome of this was 'Patriarchy Over and Out', the A-side of the first release on her Human Level label. In line with her goal of creating liberating music, Planningtorock's lyrics on All Love's Legal don't instruct or patronise, but open up a space for the discussion of gender and identity.
Planningtorock explains that at the time of her creative crisis, she realised that her purpose in making art was "to create music that is useful." On All Love's Legal, she's fulfilled that ambition. It is both a beautiful and intriguing record, but it's useful as well, giving people an access point into complex discourse about gender. All Love's Legal is no evangelical treatise, but a unique and vivid work of self-expression that will delight and empower you.