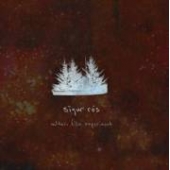 Sigur Ros
Valtari Film Experiment
Label: Capitol
Genre: Post Rock / Avant Rock
Availability
DVD €17.49

Dispatched within 5-10 working days
Sigur Rós's ambitious plan to make a film for every track on last year's 'Valtari' album drew to a close in December with one of the series' most ambitious submissions from director Floria Sigismondi. The flyblown 10-min mini-epic features indie movie stars Elle Fanning and John Hawkes, as father and daughter, one of whom may be dead.

Watch the film here: http://www.sigur-ros.co.uk/valtari/videos/solace-floria/

The sixteenth film in the series, it renews Sigur Ros's relationship with Sigismondi, who in 2003 won the European MTV video of year for the band's 'Vaka', in which gas-masked school children played in the black snow of a nuclear winter.

On 18 February 2013, all 16 Valtari films are collected together on DVD, Blu-ray and Download as the 'Valtari Film Experiment'. The release includes all 14 films commissioned by the band, alongside the two winning entries from a parallel public competition, plus three additional making-of features.
Tracks:
| | |
| --- | --- |
| 1. | Varúð (Inga Birgisdóttir) |
| 2. | Valtari (Christian Larson) |
| 3. | Ég anda (Ragnar Kjartansson) |
| 4. | Ekki múkk (Nick Abrahams) |
| 5. | Varðeldur (Clare Langan) |
| 6. | Leaning Towards Solace (Floria Sigismondi) feat. Dauðalogn & Varúð |
| 7. | Seraph (Dash Shaw / John Cameron Mitchell) feat. Rembihnútur & Ekki múkk |
| 8. | Dauðalogn (Ruslan Fedotow) |
| 9. | Rembihnútur (Arni & Kinski) |
| 10. | Fjögur píanó (Alma Har'el) |
| 11. | Ég anda (Ramin Bahrani) |
| 12. | Varðeldur (Melika Bass) |
| 13. | Varúð (Bjorn Floki) |
| 14. | Dauðalogn (Henry J W Lee) |
| 15. | Fjögur píanó (Anafelle Liu, Dio Lau and Ken Ngan) |
| 16. | Varúð (Ryan McGinley) |
| 17. | Varðeldur - behind the scenes / making of... (Clare Langan) |
| 18. | Fjögur píanó - behind the scenes / making of... (Alma Har'el) |
| 19. | Varðeldur - behind the scenes / making of... (Melika Bass) |