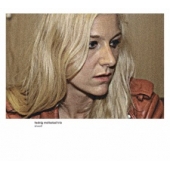 Mollestad Hedvig Trio
Shoot!
Label: Rune Grammofon
Genre: Post Rock / Avant Rock
Availability
CD Digi / Cardboard €15.99

In Stock
Debut album from very exciting new trio led by guitarist Hedvig Mollestad Thomassen. With one foot in heavy rock and one in jazz they effortlessly manage to combine monster riffs and high energy rock´n´roll with progressive and lyrical modern jazz. Fully instrumental apart from the distant shouting in a Melvins cover, "Shoot!" is more song structured than other guitar led trios such as Bushman´s Revenge or Scorch Trio. Ellen Brekken plays electric and acoustic bass and Ivar Loe Bjørnstad is the drummer. The album has a lovely vintage, classic analog feel that surely has something to do with it being recorded live in the studio with the musicians actually playing together. It was mixed by Kai Andersen in Athletic Studio and mastered at Dave Collins Mastering in Los Angeles. We love this band and the album comes highly recommended.