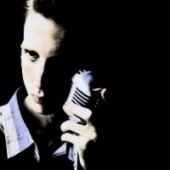 Atlas Sound
Parallax
Label: 4ad
Genre: Rock / Pop
Availability
CD €17.49

Dispatched within 5-10 working days
• Welcome to 'Parallax', the third long player from Atlas Sound, the ever expansive solo project of Bradford Cox from Deerhunter.

• Atlas Sound is not a side-project, but rather a fully-fleshed musical landscape chock full of pop chronicles culled from sci-fi fever dreams and mid- century rock.

• All songs were written and performed by Bradford, except on 'Mona Lisa', where Andrew VanWyngarden (MGMT) plays piano.

• 'Parallax' was recorded at New York's Rare Book Room with Nicholas Vernhes, where Cox's band Deerhunter recorded 2009 album, 'Microcastle'.

• This is perhaps Cox's best work to date, juxtaposing his modern, sometimes avant songwriting sensibilities against a backdrop of ambient loneliness and a quiet feeling of desperation.

• Visuals for Parallax were provided by Mick Rock, the photographer famous for his work with the likes of David Bowie, Blondie, Queen, Roxy Music and Lou Reed.

• 'Parallax' is dedicated to Trish Keenan RIP.