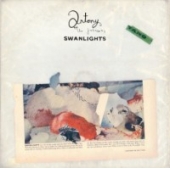 Antony And The Johnsons
Swanlights
Label: Rough Trade
Genre: Rock / Pop
Availability
CD €6.99 Nice Price

In Stock
· Antony And The Johnsons release their new
album, 'Swanlights' through Rough Trade Records.
The album includes the song 'Flétta', a duet with
Björk. The album and book are a continuation of
Antony's work exploring his connection to the
natural world.
· While 'I Am a Bird Now' is compelling in its
vulnerability and 'The Crying Light' is a
masterpiece of austerity, 'Swanlights' may be
Antony's most wide-rangingly emotional work to
date. It is a record that is at moments
heartbreakingly tender, and at other times has a
joyful gleam to its teeth.
· Unlike previous work, which was often quite
sparsely voiced, on 'Swanlights' the vines in the
garden are overgrown and the sound palette has
become more exotic; strange percussive elements,
John Cale-esque string drones, heavily distorted
guitars and symphonic winds and strings thread
the song cycle together.
· 'Swanlights' is the fourth Antony And The
Johnsons album and the follow up to the critically
acclaimed 'The Crying Light', which entered the
European Chart at #1 and was included in yearend
Best Of lists across the globe in 2009.
· Antony burst into the international spotlight with
his second album, 'I Am A Bird Now', which won
the UK's prestigious Mercury Music Prize.
Tracklisting:
Everything Is New
The Great White Ocean
Ghost
I'm In Love
Violetta
Swanlights
The Spirit Was Gone
Thank You For Your Love
Flétta
Salt Silver Oxygen
Christina's Farm