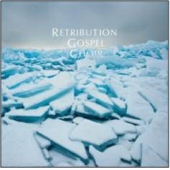 Retribution Gospel Choir
2
Label: Sub Pop
Genre: Rock / Pop
Availability
CD Digi / Cardboard €17.49

Dispatched within 1-4 working days
The group features Alan Sparhawk on guitar and vocals, Steve Garrington on bass and Eric Pollard on drums and vocals.
Alan also fronts the band Low with his wife, Mimi Parker, and Steve also plays bass in Low.
'2' is Retribution Gospel Choir's second full-length album, and their debut for Sub Pop.
Eric Swanson recorded these performances at Sacred Heart Studio in Duluth, Minnesota, and Matt Beckley mixed the recordings at Faux Rock in Sherman Oaks, California.