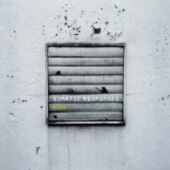 Somatic Responses
Neon
Label: Hymen
Genre: Electronica / Ambient / Experimental
Availability
CD €14.49

Dispatched within 5-10 working days
john and paul healy a.k.a. somatic responses are aurally focussed on complex dislocated & broken beats, distorted intelligent constructions, fascinating sonic structures, force and sweetness enlaced. their early
productions' main focus were on hardcore and techno, later on they expanded the musical regions up to electro, dubstep, and even breakcore territories.
as a diligent confluence of these styles, 'neon' is a dark, claiming caleidoscope of state-of-the-art electronic sound mastery. dubstep beats are combined with dark ambience and manipulated voice samples.
fast, heavy breakbeats are mixed with distorted synth lines creating an industrial music flair. drum and bass meets electro sequences. pulsating subbasses and acherontic synth lines induce a multitude of moods between aggression, disarray and melancholy... this album show how these icons of the challenging electronic scene are still able to open their ears and tap fresh ideas from today's music sensbilities.