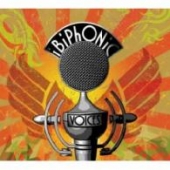 Ibiphonic
Voices
Label: In-d
Genre: Freestyle / Nu Jazz / Funk / Afro
Availability
CD €6.99 Nice Price

In Stock
Not only during the summer, but throughout the year, many musicians come to Ibiza and stay, some for days, and some for years! So P.M.FM, mastermind of the well known Lounge act DEEP DIVE CORP. took a chance, and recorded some of the most extraordinary vocal performers at his studio!




The result is IBIPHONIC, an up front, pure vocal project. On this first album "Voices" you will find 15 unique songs performed by 10 different singers. They range from a cover version of the classic "Sunny" sung by Dennis le Gree who sang and performed Rusty in the musical Starlight Express, "Mowgli" is a collaboration of P.M.FM and Ricoloop whose performances with the Loopstation have become famous within the YouTube community over the last year. And than there is the remarkable voice of Allegra Bonner from San Francisco with both "Blue" and "Suck It up".

German comedienne Sissi Perlinger spreads positive vibes in her song "Nice Thing" while Cherie, an Amercian actress and model, debuts with the sweet "Moonstruck".

There are local heroes too, Persian musician Bahram Ji in "Beloved" and Aura with the guitar wizzards Vagabundos de Lucho in "Taquechique". Then of course Andy McCabe with "Its Not Easy", maybe the most catchy song of the whole CD. It is of course up to you to explore and enjoy the richness of this outstanding vocal album, "Voices".