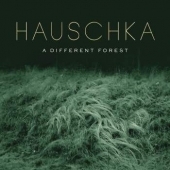 Hauschka
A Different Forest
Label: Sony Classical
Genre: Electronica / Ambient / Experimental
Availability
CD Digi / Cardboard €16.99

Dispatched within 5-10 working days
Haushcka's debut album on Sony Classical, A Different Forest, sees the critically acclaimed pianist and composer return to pure piano.

The central themes of A Different Forest are Hauschka's experience of nature as the basis for his understanding of life and the composition of music.

Hauschka, has been nominated for numerous awards including a Golden Globe award, an Oscar, a BAFTA, a Critic's Choice award and he won an AACTA Award in 2017 alongside Dustin O'Halloran.

Throughout the last decade, Hauschka has worked on numerous projects, notably in theatre, dance and classical ensemble works. He has also built a prolific career scoring music for films. He gained international prominence for his soundtrack to the critically acclaimed, commercially successful film Lion (2016).