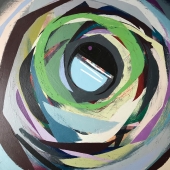 Ill Considered
Crawled Back Home
Label: Jazz45 / Jazzman
Genre: Jazz / Avant Garde
The third in our 'new jazz' 7 series - exciting new sounds from the world of independent & creative jazz artistes!
Ill Considered are quite possibly the most dynamic and exciting jazz combo in the UK today, if not the world. I'm totally serious!


Four serious musicians who click, connect and deliver fire music with ease and conviction.
Original artwork & original music on each and every release, and limited to just 600 copies worldwide!