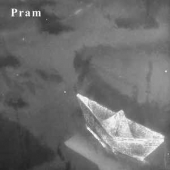 Pram
Across The Meridian
Label: Domino
Genre: Rock / Pop
Availability
CD Digi / Cardboard €17.49

In Stock
Other Formats
Pram's striking new album Across The Meridian arrives 11 years after its acclaimed predecessor on Domino Records, 2007's The Moving Frontier. The time has been well spent and Across The Meridian is a celebration of much of Pram's iconic quirkiness, focused into a beautifully constructed and tautly produced soundworld.

The band use a bewildering array of instruments and are unrepentantly unfazed by the possibilities of performing on anything and everything that seems appropriate. "It's not possible to develop a facility on every instrument we want to use" explains founder member and vocalist/multi-instrumentalist Sam Owen, "so we simply don't worry about it and look instead for the initial thrill of discovering a new sound".

As with previous albums, Across the Meridian mixes instrumentals and songs, weaving a gleeful path through the musical territory of film scores, 30s jazz, sun-drenched pop, electronica, and post-punk experimentation. Owen's haunting and wistful voice is set in a variety of soundscapes, sometimes appearing as a snatched fragment of the subconscious and dreamlike, at others crafting a story of longing or regret, drawing the listener into Pram's uncanny world through the mirror.