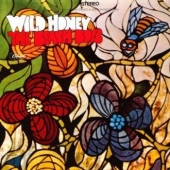 Beach Boys
Wild Honey - 50th Anniversary Edition
Label: Universal
Genre: 60s / 70s Rock / Pop / Progressive / Kraut
Availability
LP 180GR +MP3 COUPON €23.99

In Stock
To celebrate it's 50th Anniversary, we are proud to release the first true stereo mix of Wild Honey on 180g vinyl.
Primarily comprised of original Brian Wilson/Mike Love compositions, this critically acclaimed album showcases the band devoid of pressure. Bruce Johnston says "Here's the thing – the most important thing – you need to know about Wild Honey. It was just an album for us to exhale and do something real simple; but as it's Brian and Mike's music, it's still fabulous and not so simple. I love the album."
Includes download card.