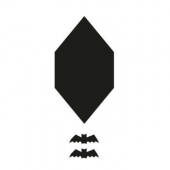 Motorpsycho
Here Be Monsters
Label: Stickman
Genre: Rock / Pop
Availability
LP + CD €25.99

Dispatched within 5-10 working days
Over the last 25 (approx) years, Motorpsycho's founding members Magnus 'Snah' Ryan and Bent Sæther have gripped tight on an exhilarating rollercoaster ride since they first met at high school in the central Norwegian town of Steinkjer; they've embarked on music progressions over multiple genres, collaborations, the occasional line-up change, accumulating fanatics all over the globe, and awards too, cementing their position as Norway's most eminent rock behemoths.
This fantastical trip was documented by their first anthology, the 2CD Supersonic Scientists: A Young Person's Guide To Motorpsycho (containing one song from every 'normal' studio album since 1993), which Rune Grammofon released in October 2015. But that was then, and Here Be Monsters is right now, the newest compelling episode. Hold tight, for this is the zenith of the Norwegians' motorpsychodelic tendencies, with the emphasis on the blissful and melodic rather than their more (metal)hair-raising moments, but still an intense rollercoaster ride all of its own. Here Be Monsters started life as a commission for the centennial jubilee of the Norwegian Technical Museum in November, 2014.
The music was written for the expanded version of Motorpsycho that features everyone's favourite keyboardist Ståle Storløkken (Elephant9, Supersilent, Terje Rypdal, etc.). Performed just once, this music clearly had more life in it, and while Ståle's commitments meant he had to pass on making an album out of it, Bent, Snah and Kenneth Kapstad (drums) have turned it into a full-blown Motorpsycho project.