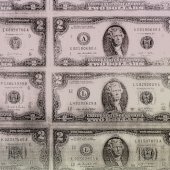 Segall Ty
Singles 2
Label: Drag City
Genre: Rock / Pop
Availability
CD Digi / Cardboard €17.49

Dispatched within 5-10 working days
• You thought Ty Segall's 'Manipulator' was the money album of the year? Think again. 'Singles 2' is here.
• 'Singles 2' sweeps out the ashes of the breakneck days (and nights) of 2011 - 2013 and burns down the house all over again in the process - but not by accident. 'Singles 2' slinks low and flat-out sprints behind the scenes of the 'Goodbye Bread' / 'Twins' / 'Sleeper' trilogy, collecting all the now-out-of print sides that totally work amazingly well together when placed back-to-back-to-back as an album.
• The super-deadly 'Spiders' single is spun again here in full, along with the epically pop B sides for 'I Can't Feel It', 'The Hill' and 'Would You Be My Love'. Plus there are tracks for other righteous labels too like Permanent, Castleface and Famous Class.
• Covering The Groundhogs, the Velvets and GG Allin, Ty reps for a good array of punk godheads too. Between the covers and the originals, 'Singles 2' is also a run through the SF 388 scene circa 2010 - 2013, with various local heroes like King Riff, Mike Donovan and Ty himself at the board.
• 'Singles 2' is really about the rush of getting a single for the A side and then finding a total sunshine jewel like 'Children Of Paul' or 'Mother Lemonade' on the flip. Or a stone-solid jam on a classic like the complete retooling of 'Femme Fatale' or the Mackay-style sax bleatings of 'Fucked Up Motherfucker'.
• Closing the album with the seemingly unlikely ('Music For A Film') and the seemingly inevitable ('Pettin The Dog', a mighty hardcore slamming of the lid) cleanses the palate for... what? Another spin, probably! Singles 2 has been designed to withstand obsessive flipping.