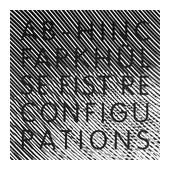 Ab-hinc
Farkhulse Fist Reconfigurations
Label: Widerstand Records
Genre: Electronica / Ambient / Experimental
Ab-Hinc´s Farkhülse Fist 12" was released back in 1997 on the raging underground label Widerstand Records. At the time of its release, the album was located quite offside the speedcore-electronics line of the label. The original record was labeled as downtempo, atmospheric noise and broken beats.
15 years later, the artists and composers Pure, Kovert, Eiterherd, chfs, Kajkyt, Opcion (aka Ab-Hinc), Shiver Electronics and Freudenberger were invited to work out so-called reconfigurations of the original material.
The result is a connection of academic music and subculture which leads to a weird collection of conceptual sound art, atmospheric drones, abstract noise experiments and dark beats.