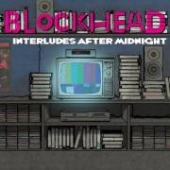 Blockhead
Interludes After Midnight (Ninja Tune)
Freestyle / Nu Jazz / Funk / Afro
Availability: In Stock.
Other Formats:
· With 'Interludes After Midnight', Blockhead proudly presents his
fifth album. In the two years since the critically lauded 'The
Music Scene', Blockhead nee Tony Simon, has travelled the
globe and emerged with another collection of eclectic songs
that twist, turn, and grind their way into the listener's psyche.
· While the title 'Interludes After Midnight might recall a film
from the likes of Truffaut or a sprawling masterpiece by
Modigliani, the title comes to us from a decidedly less classical
source - an afterhours New York City public access show that
ran throughout the 80s and early 90s. This was a time before
cellphones, TiVo, and the internet, a simpler time that has
informed the sonic landscape of the album. This is not
rehashing 20 years of popular hip hop; this is Blockhead's
ultimate homage to the times and places that defined his
upbringing.
· This is a pre-digital road map through the musical
consciousness of Blockhead, a virtual tour of a decidedly nonvirtual
society. Hence, 'Interludes After Midnight' is populated
with dusty samples of beeping synths and smooth horn samples
blended seamlessly with funky percussion and a sound that will
keep you listening - classic Blockhead.
· Blockhead has been busy touring with groups like Aesop Rock,
DJ Cam, Amon Tobin, Bonobo, Kid Koala, Coldcut and
Emancipator.
· He has produced most of Aesop Rock's finest work across
several albums.
· As well as making solo albums and working with Aesop,
Blockhead has also worked with artists like Murs, Slug, Mike
Ladd, Cage, Open Mike Eagle, Maclethal, SA Smash, Isaiah
Toothtaker, Illogic and others.