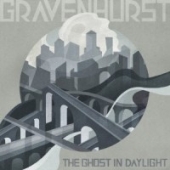 Gravenhurst
The Ghost In Daylight (Warp)
Post Rock / Avant Rock
CD Digi / Cardboard €17.49
Sorry, currently out of stock.
Other Formats:
· "'The Ghost In Daylight' is a wondrous thing" -
Quietus
· "It sounds so beautiful" - Laura Snapes, NME
· 'The Ghost In Daylight', an evocative and potent
alchemy of mournful guitarwork and haunting
vocals, follows a four year silence from Bristol's
Gravenhurst.
· Gravenhurst (aka Nick Talbot) is a respected artist,
lyricist, poet and satirist; part of a truly British
lineage stretching through Jarvis Cocker, Neil
Hannon and Morrissey to name a few.
· It's been almost five years since the release of his
acclaimed third album 'The Western Lands', yet
support at media for Gravenhurst has only grown.
· The album is evocative of a dark and atmospheric
place, ever-changing and conjured from disparate
ingredients.
· Gravenhurst's roots lie in the melodic noise of My
Bloody Valentine, the lush vocal harmonies of
Simon & Garfunkel, the alchemical guitars of
Richard Thompson and Johnny Marr, and the
widescreen ambient visions of Brian Eno.