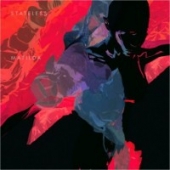 Stateless
Matilda
Label: Ninja Tune
Genre: Freestyle / Nu Jazz / Funk / Afro
Availability
CD x2 Digi / Cardboard €8.99 Nice Price

In Stock
Brand new Stateless album (the first on Ninja Tune),
co-produced by Damian Taylor (Bjork, The Prodigy).

· Stateless have taken a more electronic approach for
their new album whilst maintaining the same
impeccable songwriting standards.

· Previously worked with DJ Shadow.

· Fans include actress Claire Danes.

· Stateless have toured all over the globe, including an
80 date tour in 20 countries for their debut Jim Abbiss
(U.N.K.L.E., Arctic Monkeys) produced debut album,
and they have a strong fanbase as a result.